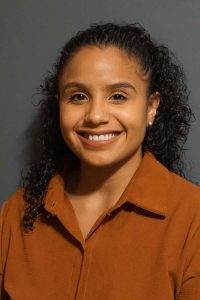 Margiselle Estevez's initial interest in Law was prompted by a period in history during which many age-old issues —classism, gender inequality, immigration, LGBTQ rights and so forth— were taking new shape in the minds of the most powerful leaders. Motivated by these challenges, Margiselle found her calling to help bring about imperative changes in underserved communities.
Shortly after graduating law school, Margiselle was fortunate to join Carol L. Buell Law & Mediation, PLLC, where she works as an associate attorney assisting in a variety of transactional work. Margiselle has particularly gained a wealth of knowledge and developed valuable experience in the purchase and sale of residential real estate. She continuously works with Carol L. Buell to ensure clients are well-represented throughout the entirety of every transaction. Clients appreciate how Margiselle is often willing to go the extra mile.
Margiselle also works with Carol L. Buell on various non-traditional family law matters, such as second-parent adoptions, prenuptial and postnuptial agreements, divorce, and donor agreements. She is excited to continue to cultivate her knowledge and experience in these matters.
Colleagues and clients remark that Margiselle is time and again willing to go above and beyond with her work while bringing her unique personal flair to each interaction.
Although a Bronx native, Margiselle currently resides in Washington Heights, New York with her partner and their darling cat, Azizi (aka "Z"). In her spare time, Margiselle enjoys reading novels, autobiographies, as well as creative writing and has recently fallen in love with the art of Boxing. She is currently taking a second stab at learning the piano, while tackling music theory.
Admitted
New York (2019)
Law School: Brooklyn Law School, J.D., 2018
College: University of South Florida, 2010
Associations & Memberships
American Bar Association
New York State Bar Association
New York City Bar Association
Sigma Lambda Gamma National Sorority, Inc.